Message from the CEO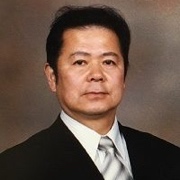 "Accuracy, courtesy and speed." We have developed our business in line with this corporate motto.
Tadashi Sawada, CEO


Founded 52 years ago, the Company assists customers in 3PL (proposal-based integrated distribution and logistics management) and import-export services.
The Company is the leading player in international distribution and logistics in Miyagi Prefecture and Tohoku (North East region of Japan
), with unique expertise in trade via land, sea, and air. Businesses today are under increasing pressure to reduce costs.
While there is limited scope for cost saving in sales, administration, and production, there are numerous opportunities for companies to cut costs in their logistics operations. Using over 30 years of experience in 3PL, together with capabilities in transport and shipping, distribution processing, bonded warehousing,and cold storage, the Company oversees all aspects of order management, production, distribution, and delivery, on behalf of its shipping clients, helping them to reduce their logistics and distribution costs.
Our philosophy is "Demand needs to be created". In future, we would like to become more involved in the export of traditional Japanese craft products (kōgeihin), utilizing our long-term expertise in the import and export business.
With the Olympics due to be held in Tokyo in four years' time, we welcome the opportunity to assist in passing on the traditional culture of Japan and providing support with our integrated logistics services,both nationally and overseas. We are committed to serving the best interests of all our customers, connecting them together all over the world.